Discover Mont-Blanc Express, the railway of the Arve and Trient valleys:
Saint-Gervais – Vallorcine via Chamonix-Mont-Blanc (France),
Martigny – Châtelard via Salvan (Switzerland).
Built from 1899 to 1906, these two electric meter-gauge railways sport steep gradients: up to 90 ‰ in France on an adhesion section, 200 ‰ in Switzerland on a rack section.
This site invites you to a historical, technical and photographic discovery of the Mont Blanc trains!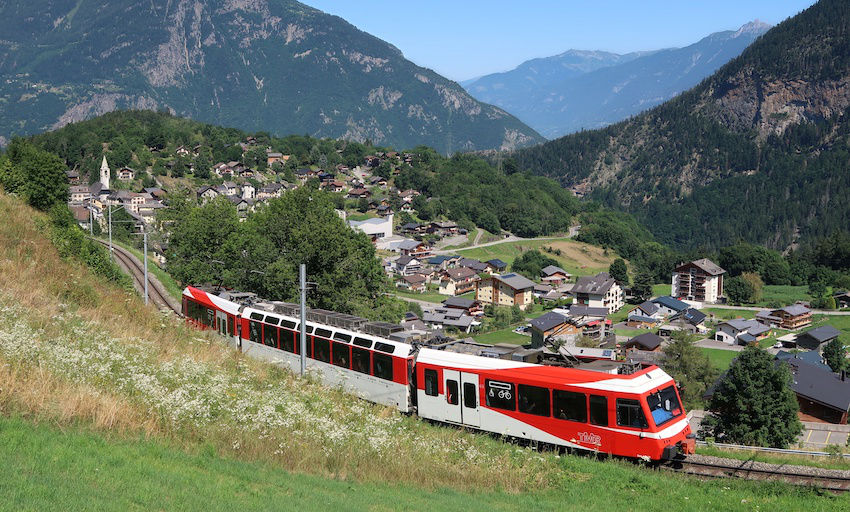 Note: this site is authored by Christophe Jacquet, an individual. The author has no connection with the line operators, SNCF and TMR. For any commercial information, e.g. about timetables or fares, please get in touch with SNCF (France) or TMR (Switzerland).

Last update: 13 February 2022. © Christophe Jacquet, 2000-2022. Legal and terms of use.

✍

Contact. Site map.